The Royal Pier Hotel – Sandown – Isle of Wight
The Royal Pier, one of Sandown's finest Hotels, was originally built by the Victorians for Princess Beatrice as her summer residence.
The property later became a very popular meeting place for those wealthy travellers who followed in the path of royalty to walk the pier and enjoy the invigorating fresh sea air. Hence the Royal Pier Hotel was established and has since then cared for many visitors either for a short break or a long family summer holiday.
We are situated on the seafront facing one of the finest award winning and perhaps the most popular beach on the island.
We are centrally located in Sandown, with just less than 2 minutes walk away from the high street which offers many shops and facilities to your leisure.
We are a family owned 65 Bedroom Hotel, offering the friendly atmosphere of a small Hotel with all the facilities, benefits and service of a large hotel.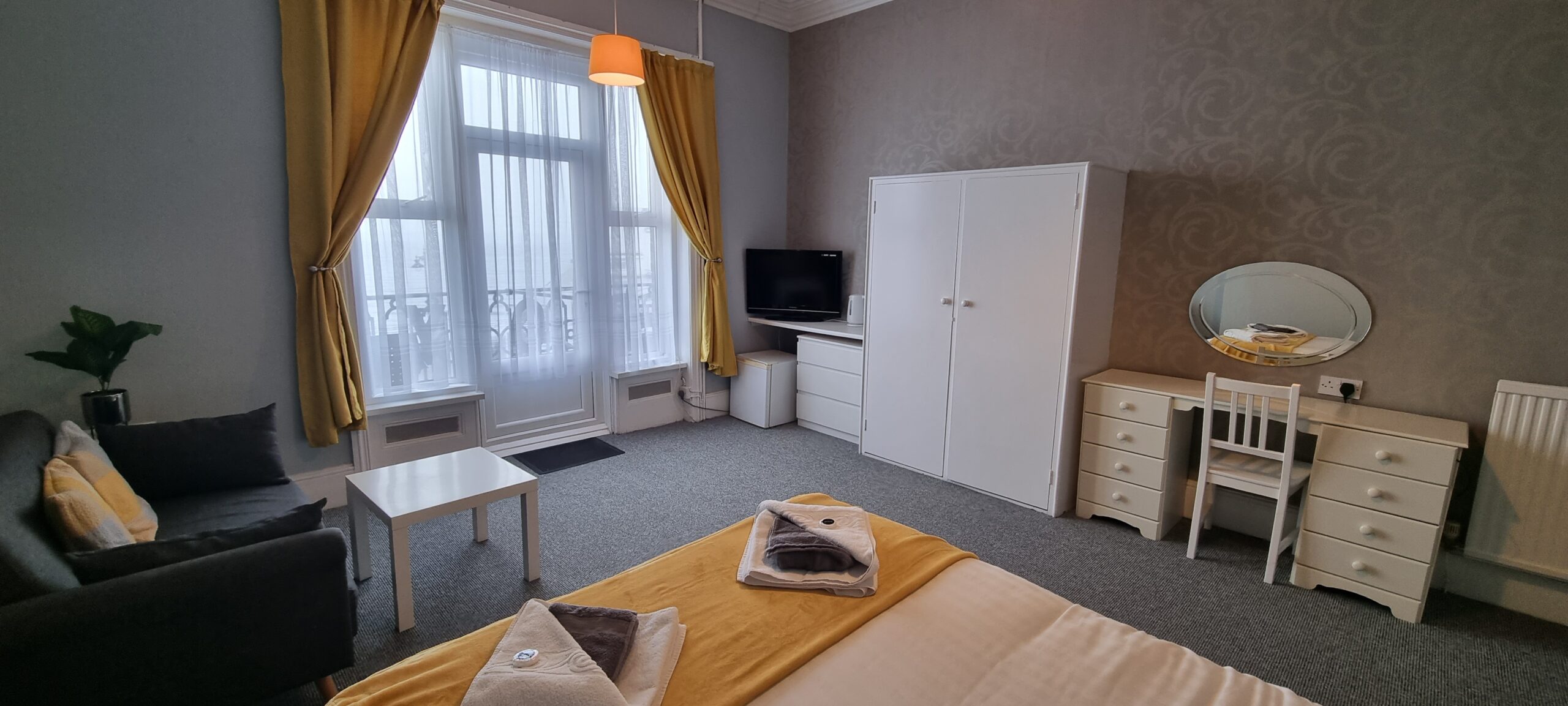 Room Refurbishments continue on the front second floor and decorating of the rear rooms.
All the refurbished rooms have new modern white furniture, hairdryers, touch lamps and wall mounted USB sockets.
The Reception, Lounge, and Beatrice Bar have been given a fabulous new look with blues and gold throughout, making this a stylish area to relax in and enjoy a drink or two.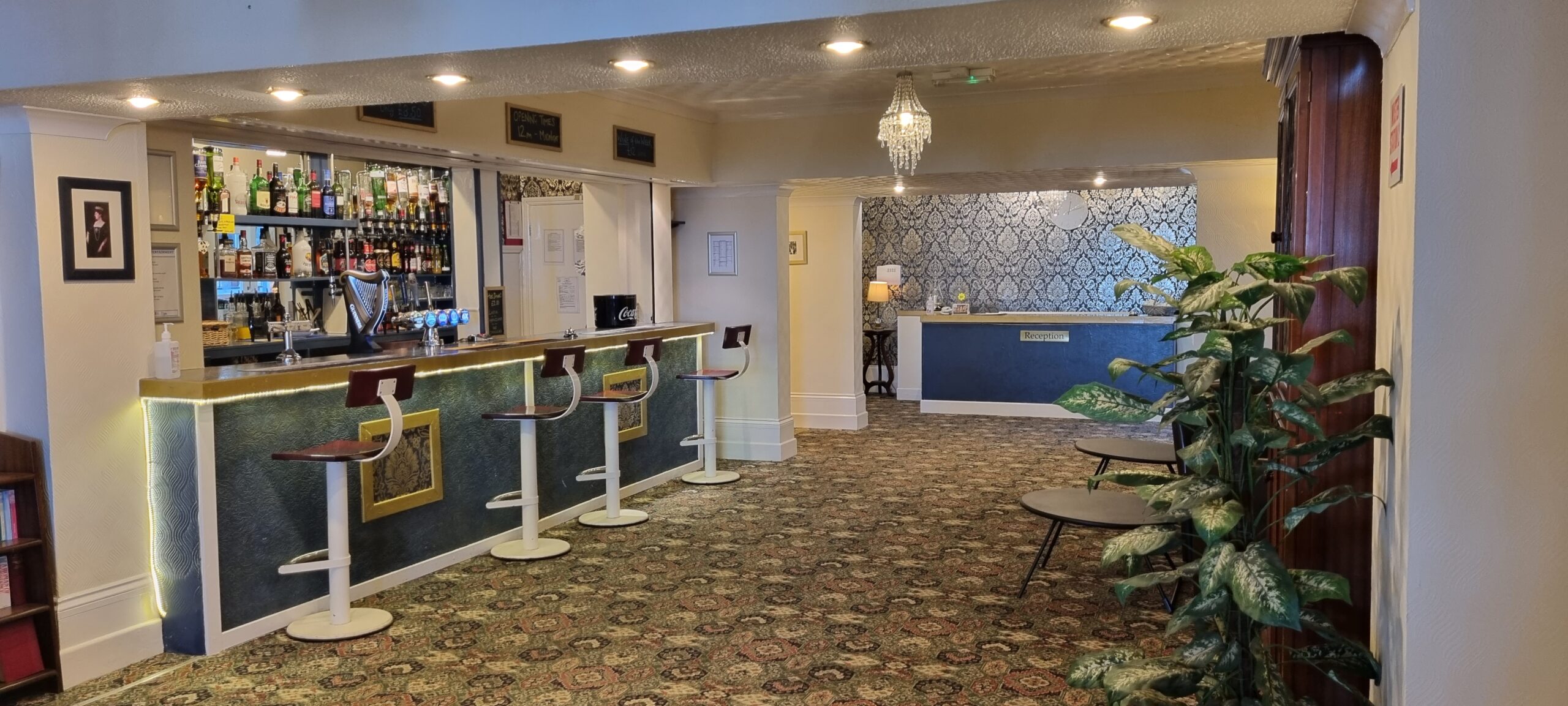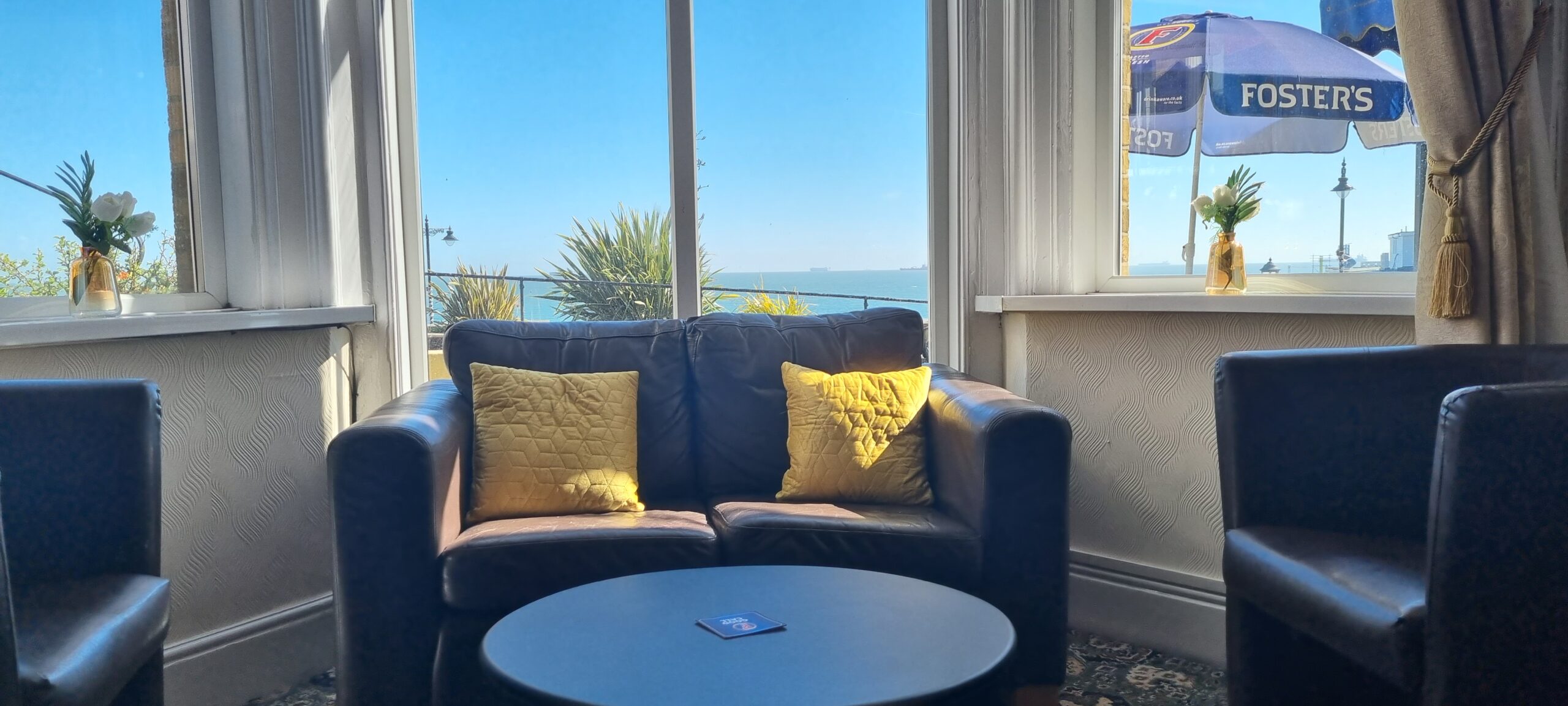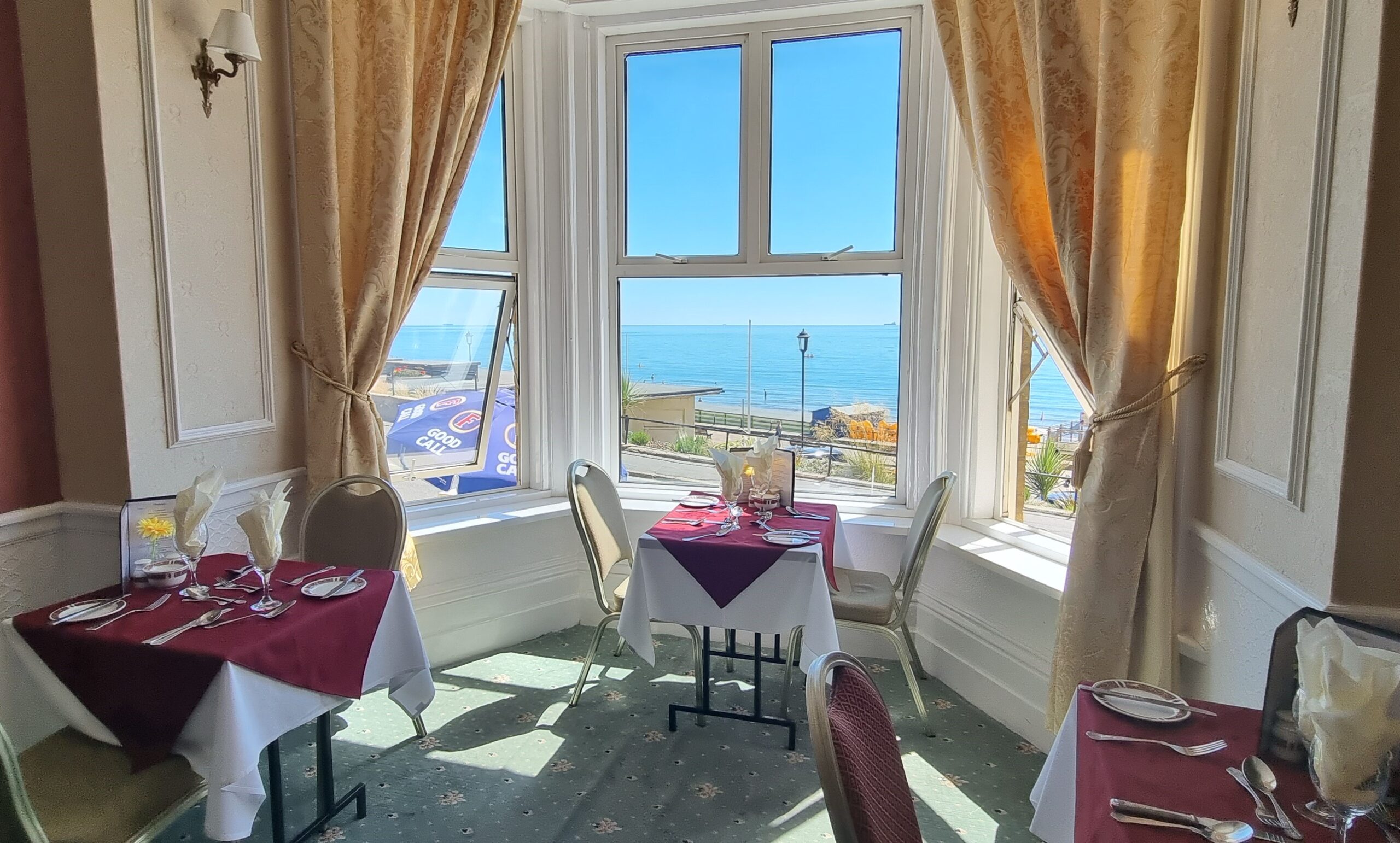 The Hotel has a very fine standard with regards to accommodation, comfort and food which it is highly recommended for. Each room has a Colour TV, Tea / Coffee making facilities and we are fully Centrally Heated throughout. We also have a lift to all main floors.
We offer a choice of Menu for both Breakfast and Dinner and we also cater for Vegetarians and Special Diets.
The Dining Room over looking Sandown Bay is large, spacious and the Waiter / Waitress service is served by our friendly team of staff.
Breakfast is served 8.30am -9.30am
Evening Meals are served 6.30pm-7.pm
Our luxury Indoor Heated Swimming Pool is open daily from 7.45am to 6.30pm and there is also a Spa Pool costing £1 for 15 minutes which proves to be very popular.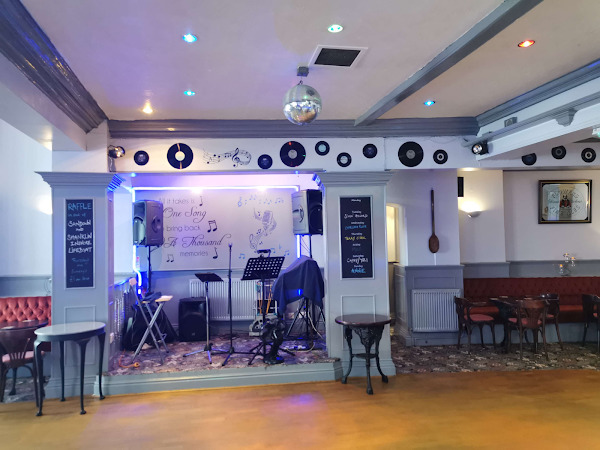 We have Two Bars available to our guests. The Beatrice Bar is our Residents Bar and Lounge which is ideal for a quiet relaxing drink from noon until late. The Newly (2020) decorated Jubilee Bar is our Public Bar and hosts the Free Regular Evening Entertainment which is on from 8.00pm until 11.00pm