Royal Pier Hotel Tariff
All rooms en-suite with Freeview Television and Tea/Coffee making facilities
Please contact us for ferry prices
Prices are based on 2 people sharing a standard en-suite room
Rates are per night inclusive of VAT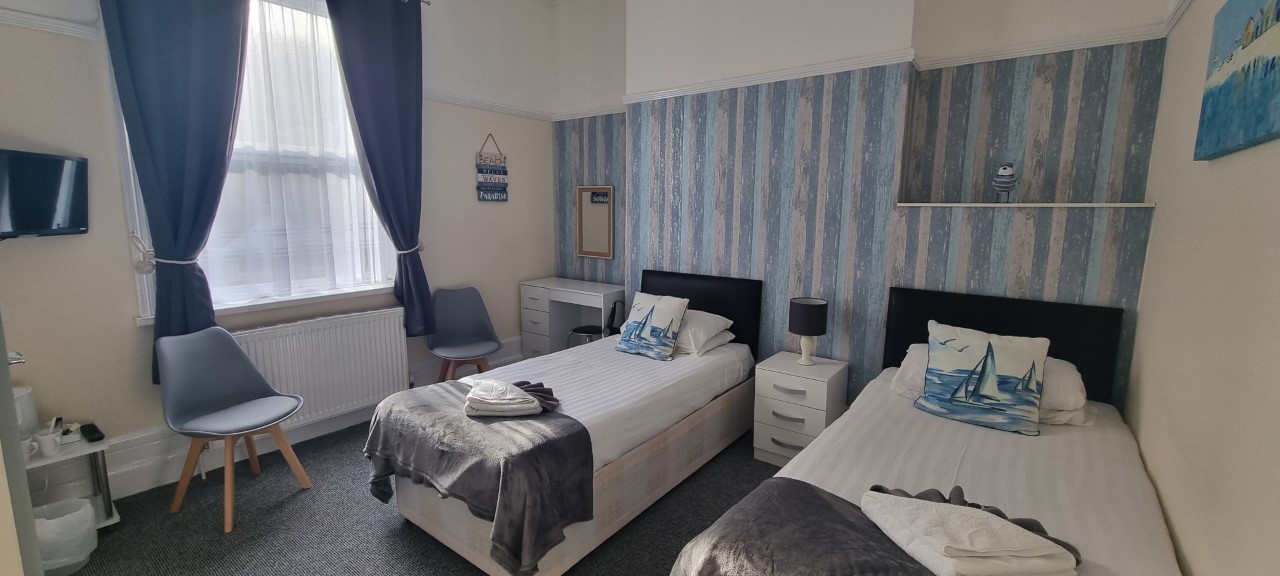 FEBRUARY 2024

£77.00

MARCH 2024

£80.00

APRIL 2024
excludes Easter

£90.00

MAY 2024

£94.00

JUNE 2024

£100.00

JULY 2024

£102.00

AUGUST 2024


excludes Scooter Weekend

£102.00

SEPTEMBER 2023

£91.00

OCTOBER 2023

£87.00

NOVEMBER 2023

£77.00

DECEMBER 2023


excludes New Year

£76.00
FEBRUARY 2024

£89.00

MARCH 2024

£92.00

APRIL 2024
excludes Easter

£102.00

MAY 2024

£106.00

JUNE 2024

£112.00

JULY 2024

£114.00

AUGUST 2024


excludes Scooter Weekend

£114.00

SEPTEMBER 2023

£103.00

OCTOBER 2023

£99.00

NOVEMBER 2023

£89.00

DECEMBER 2023


excludes New Year

£88.00
FEBRUARY 2024

£113.00

MARCH 2024

£116.00

APRIL 2024
excludes Easter

£126.00

MAY 2024

£130.00

JUNE 2024

£136.00

JULY 2024

£138.00

AUGUST 2024


excludes Scooter Weekend

£138.00

SEPTEMBER 2023

£127.00

OCTOBER 2023

£123.00

NOVEMBER 2023

£113.00

DECEMBER 2023


excludes New Year

£112.00
EASTER WEEKEND 2024
Bed & Breakfast £110.00
Half Board £138.00
Per room per night
NEW YEAR – 4 NIGHTS
29 December-2 January 2024
Half Board £371.50 per person
NEW YEAR – 3 NIGHTS
30 December-2 January 2024
Half Board £278.50 per person
Out of Season
January, February, March,
October, November, December
In Season
April, May, June, July,
August, September
SINGLE ROOMS AVAILABLE FROM £30.00 PER NIGHT
SEAVIEW FAMILY ROOMS AVAILABLE – Double Bed and 2 x Single Beds or Double Bed, Single Bed and Bunk Bed.
TRIPLE ROOMS AVAILABLE – Double and Single Bed or 3 x Single Beds
Children aged 8-12 are half the adult rate
Children aged 4-7 are £10.00 per night
Children 0-3 are Free of charge
Cots available for £10.00
(Room reductions only apply if children are sharing with 2 FULL PAYING ADULTS)
Rooms with a Sea View £11.50 per night out of season & £16.50 per night in season.
Rooms with a Sea view and Balcony £16.50 out of season & £21.50 per night in season
Single Occupancy in a Double or Twin Room £12.50 per person per night
No single occupancy June, July and August.
A non refundable deposit of £50.00 per room is required to confirm a reservation
Enjoy a Full English Breakfast with Tea & Toast for only £8.00 per person and a 3 Course Evening Meal for only £14.00 per person.
These terms are inclusive of VAT and subject to availability.