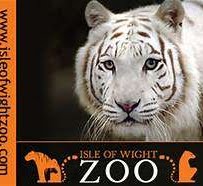 The Wildheart Animal Sanctuary – Sandown
The multi award winning sanctuary on the shores of Sandown Bay is a safe place for rescued animals. From lions, tigers to primates, reptiles and farm animals. 
wildheartanimalsanctuary.org
Read More
Once upon a time the zoo owners used to walk tiger cubs on the beach, and we're still famous locally for it. Nowadays we focus on looking after older tigers and giving them a happy retirement.
Dinosaur Isle – Sandown
Dinosaur Isle is Britain's first purpose built dinosaur museum and visitor attraction; based in Sandown on the Isle of Wight. The Island's diverse geology contains a wealth of fossils that tell us much about the past and gives clues to the effects of possible future environmental changes.
Read More
Starting around 126 million years ago the rocks record the best exposures of dinosaur material in Europe. Progressively younger rocks record a variety of animals that were living on the land, in the rivers, and those that flew above lakes and lived in the seas. Plants are also well recorded on the Island. These remains show that for much of the time we were once a lot warmer and further from the sea. The youngest fossils are those from the more recent cold climates of the Ice-Ages.
This story is displayed in the museum's galleries for you to learn and enjoy. We are sited next to some of the oldest rocks on the Island – why not come and join us on one of our advertized guided fossil walks.
Sandown Pier
A whole days fun in one!
Play real 10 Pin Bowling or Crazy Golf in The Lost World.Enjoy fun and excitement in the children's play area in Magic Island and if that's not enough, try The Dodgems, Snake Slide and other children's slides and rides plus all the latest Amusement Machines.
Read More
After all the excitement delight your tastebuds in the Cafe Great all weather family fun!
Amazon World
Amazon World Zoo Park is a special kind of attraction. Here you can learn about conservation and rainforests and come face to face with some of the worlds most unusual, beautiful and endangered creatures. Some you won't be able to see anywhere else in the UK or even Europe!
Read More
Once upon a time the zoo owners used to walk tiger cubs on the beach, and we're still famous locally for it. Nowadays we focus on looking after older tigers and giving them a happy retirement.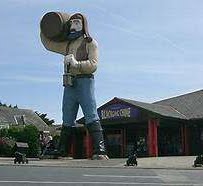 Blackgang Chine
Overlooking the stunning South coast of the Isle of Wight and set in beautiful gardens, Blackgang Chine offers an enchanting experience like no other. Let your imagination run wild as you venture on a journey of discovery fighting pirates onboard your own ship, discovering life size moving dinosaurs and ….
Read More
escaping from danger, being sheriff of your own cowboy town, rounding up the outlaws and locking 'em up – or experiencing the magic of being fairy princess in your own castle
Owl & Monkey Haven
Monkey Haven – an award-winning sanctuary for monkeys, birds and reptiles on the … and cheeky capuchins to owls, meerkats and many more exotic creatures.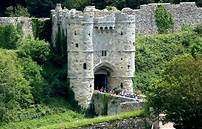 Read More
Most famously, Charles I was held prisoner here during the Civil War, shortly before his execution. Since then it has remained a symbolic centre for the island, not least as the residence of its governor.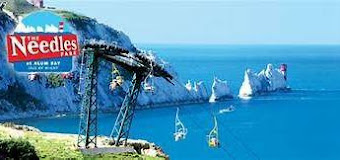 The Needles
Visit The Needles Landmark Attraction at the South, Western tip of the Isle of Wight, explore the wonderful natural coastline and discover the world famous Needles Rocks and Trinity Lighthouse from Alum Bay, the Island's most iconic location.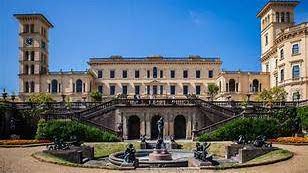 Osborne House
Osborne House is a former royal residence in East Cowes, Isle of Wight, United Kingdom. The house was built between 1845 and 1851 for Queen Victoria and Prince Albert as a summer home and rural retreat.
Isle of Wight Donkey Sanctuary
We have over 94 donkeys and over 20 horses and ponies, all of them are abandoned and rescued.
Our animals move between fields and barns on a daily basis.
If you would like to adopt a donkey make your way to Doris' Department Store.
Brading Roman Villa
See some of the Best Roman Mosaics in Europe!
Award winning Museum and Visitor Centre, Meadow Trail, Licensed Cafe and Garden
The Garlic Farm
Our garlic inspired rage continues to grow and now includes Mayos, Chutneys, Pickles, Relishes, Mustards, Sauces,Beer,Butter, Salt, Olives, Popcorn, Pork Scratchings ans even garlic Vodka!.
Read More
The mystery of garlic , it's amazing flavour, healing and regenerative properties have been captivating people for centuries.
Restaurant, Farm Shop, Allium Cafe, farm Walks, Tours and Free Tastings, the complete garlic experience!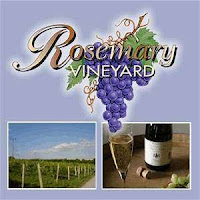 Rosemary Vineyard
Rosemary Vineyard is one of the largest producers of English wine and is ideally placed to make the most of the mild Island climate.
All wines , liqueurs and ciders are made from grapes and apples grown on the estate.
Read More
Whatever your tipple there's something from everyone, from full bodied red wines, ciders and sparkling wines to liqueurs, country wines and refreshing apple juice. We also sell a large selection of traditional island products such as mustards, garlics, beers, sweets, pottery and biscuits.
West Wight Alpacas and Llamas
Come and join in with all the fun down on the farm. We've go award winning alpacas, cheeky llamas and a whole host of other animals for you to meet. Pygmy goats, miniature donkeys, rare sheep, rhea and more.
Read More
Go trekking , browse our yarn bard and simply relax in the beautiful countryside of Wellow. Feast on homemade cake and freshley ground coffee whikst the children enjoy the outdoor play area.
There is something for all the family with plenty to see and do. We love animals and we think you will too!.
Tapnell Farm
A great day out whatever the weather, indoor and outdoor play, hands on animal experiences, jumping pillow, wallaby walkabout and much more, so much to do for all age groups